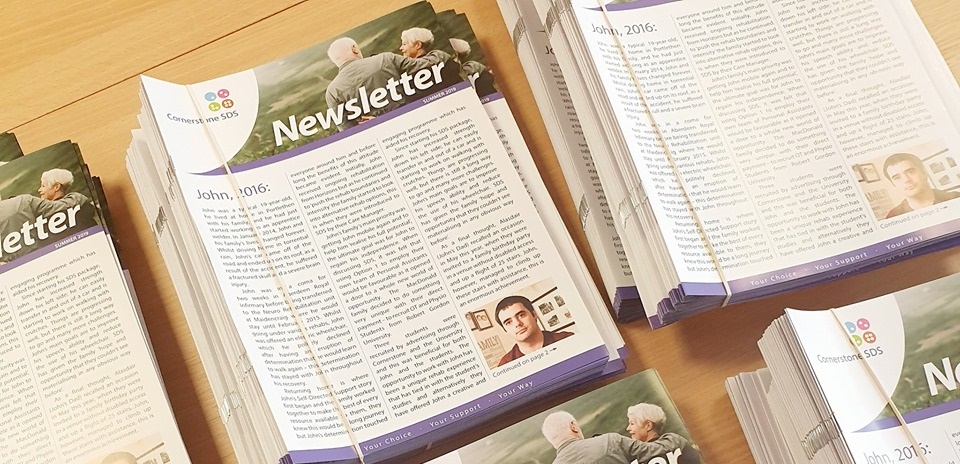 Staff Stories
At Cornerstone SDS, we are always trying to find alternative ways to help others understand what self-directed support means for them. At first glance, the different options of care available through SDS can be a confusing concept. This is when the idea of sharing 'stories' was brought to life.
Sharing stories has allowed people to share what is working, what is not working and to inspire others to take control of their care and support. Alternatively, these stories are a great tool to showcase how these options work in reality. Communicating in this way provides reassurance and insight to those who are considering their options.
Do you have a story about self-directed support that you would like to share? Please contact sds@cornerstone.org.uk.