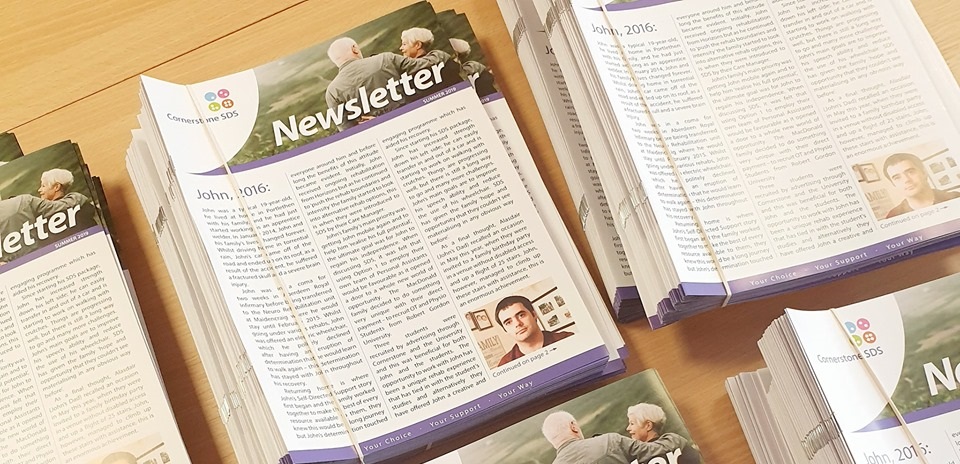 SDS Newsletter
Cornerstone SDS aims to ensure self-directed support employers, our third sector partners and the general public are up-to-date and informed about SDS and the support available in the Grampian area.
We offer a monthly newsletter which includes information about SDS, updates about our service and relevant industry news. If you would like to find out more about Cornerstone SDS and the support available in your local area, please subscribe to our newsletter here.
If you have any ideas, stories or information you would like to share in future editions of our newsletter please contact SDS@cornerstone.org.uk. To find previous editions of our newsletter, please take a look at the links below.
Previous Newsletters 
Cornerstone SDS Newsletter, March 2021
Cornerstone SDS Christmas Message, December 2020
Cornerstone SDS Newsletter, November 2020