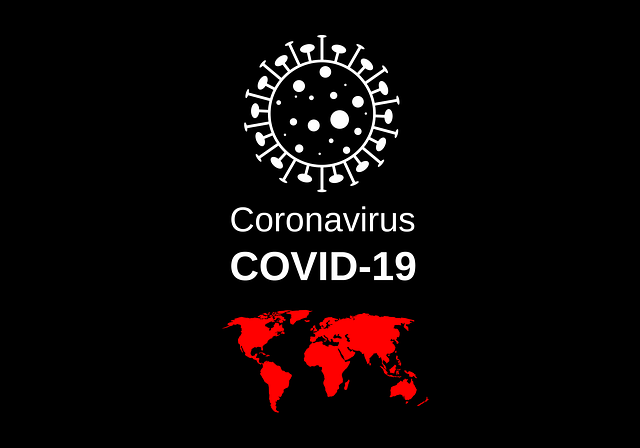 COVID-19 Resources
We understand that COVID-19 is worrying for those receiving care or employing Personal Assistants through Self-Directed Support. We are continually working with the Aberdeenshire Health and Social Care Partnership to support direct payment employers. Please do not hesitate to contact your SDS Advisor or Law at Work for further information, we are here to help.
Below we have gathered some useful guidance and resources to keep you safe and informed throughout the COVID-19 outbreak.
Lateral Flow Testing for P.A's
Personal assistants have been invited to request Lateral Flow Testing kits as per Scottish Government guidance. The testing kits will be provided via Aberdeenshire Health and Social Care Partnership. The Scottish Government has set up several webinars that explain how to carry out the testing.  How to access this training is included in the guidance which can be found by clicking here. For further information, please contact your SDS advisor or call our Inverurie office on 01467 530520.
P.A Vaccinations
In early 2021, personal assistants were invited to request the COVID-19 vaccine. If you have any questions or your P.A is still awaiting a vaccine, please don't hesitate to get in touch with your SDS advisor. For further information about the priority list for vaccinations, please click here.
Unpaid Carers Vaccinations
If you are an unpaid carer in Scotland, you are now eligible for a COVID-19 vaccine. Unpaid carers are being invited to register via the Coronavirus Vaccine Registration Service. You can apply to the registration service if:
You are re 16 – 64 years old.
You provide face-to-face care and support to one or more family members, friends or neighbours.
The care you provide is not part of a contract or voluntary work.
If caring for someone under 18, they are affected by a disability, physical or mental ill-health or other care-related issue.
You have not already received your first COVID-19 vaccination or vaccination appointment letter.
PPE
If you are a self-directed support direct payment employer and require PPE, please get in contact with your local advisor. Our team places an order each Friday with equipment being delivered to you directly the following week. Masks, gloves, aprons and hand sanitiser can be supplied. Please contact us if you need further information, and a member of our team will be happy to help.
Face Covering Exemption Cards
The Scottish Government has produced a face covering exemption card, to support those who are unable to wear one to feel more confident and safe when accessing public spaces and using public services. To find out more and to request a card, please click here.
General Advice 
The current advice to minimise the risk of catching Coronavirus is practicing good hand hygiene, following social distancing guidelines and avoiding touching your eyes, mouth and nose. The NHS have created a very useful video about effective hand washing that you can watch here. To read more about the steps you can take to keep yourself and those around you safe please take a look at the NHS Inform website here.
Aberdeenshire Health and Social Care Partnership (AHSCP)
There have been some changes to health and social care services as a result of COVID-19. Aberdeenshire health and social care partnership have updated their website with information about these changes.  To contact AHSCP please either email aberdeenshireHSCP@aberdeenshire.gov.uk or phone the social work department on 03456 08 12 06. 
NHS Guidelines
NHS Inform are regularly updating their website with the latest guidance and information to keep you safe during the COVID-19 outbreak. This website includes details about making a plan for your care during the pandemic, information about how to care for a fever or cough and resources for your mental wellbeing. You can access this information here. NHS Grampian has created a COVID-19 resources page specific to the Grampian area, please click here to be redirected to their website. 
Infection Prevention and Control
There are a number of steps that you can take to prevent infection. Health Protection Scotland and NHS Education for Scotland have created guidance for infection prevention and control in relation to Coronavirus, you can download this here. Please click here to watch a useful video from NHS Scotland about the correct order for donning, doffing and disposal of PPE.
Scottish Government
The Scottish Government have produced a wealth of information on Coronavirus which includes advice for the general public, animal owners, businesses and employers, education and children, healthcare workers and carers, funerals, burial and cremation, housing etc. This can be accessed through the Scottish Government website or by clicking here. 
The Scottish Government have created specific SDS guidance for option 1 and 2. To read and download the guidance in full, please click here.
Social Work Scotland
In response to the Scottish Government guidance on Self-Directed Support and COVID-19, Social Work Scotland have published frequently asked questions that answer queries from direct payment employers and personal assistants. To read the FAQ's, please click here.
National Assistance Helpline
A national helpline has been created which provides essential assistance for those who do not have family or community support and have been affected by COVID-19. You can access the National Assistance Helpline on 0800 111 4000.
Clear your Head Scotland
A Scottish Government resource where you can find tips and information to support your wellbeing throughout this uncertain time. To access this resource, please click here.
Emergency Planning for Carers 
Enable Scotland has developed an emergency planning toolkit for both carers and professionals. This resource will help you to create an emergency plan for unforeseen circumstances which can be shared with your family, neighbours, your GP or other professionals involved in your support or the person you care for. You can access the toolkit here.  
Health Protection Scotland
Health Protection Scotland have created guidance for social or community care and residential settings in response to COVID-19. This guidance is to support those working in social or community care to give advice to their staff or supported people. You can download this document here.